The GEN NANO, a POWER WONDER in your pocket.
With the Pulse Mode supplied by the AXON chip, the GEN NANO will impress you with its consistent vaping experience from the first puff to the last. You will enjoy the optimal flavor and dense vapor released from the GTX coil inside the latest GTX tank 22.
The 2000mAh built-in battery within the compact body guarantees a continuous supply of power, making all-day use and portability more straightforward with the GEN NANO.
• AXON Chip• GTX Coil & GTX Tank 22• Portable Size• Ergonomic Design• 2000 mAh Built-in Battery
SPECIFICATIONS
3.5ml/2ml
Built-in
2000mAh
5-80W
DC 5V/2A,
Micro USB
0.91″ OLED Screen
GTX 0.2Ω MESH Coil,
GTX 0.6Ω MESH Coil
Dimensions
Exploded view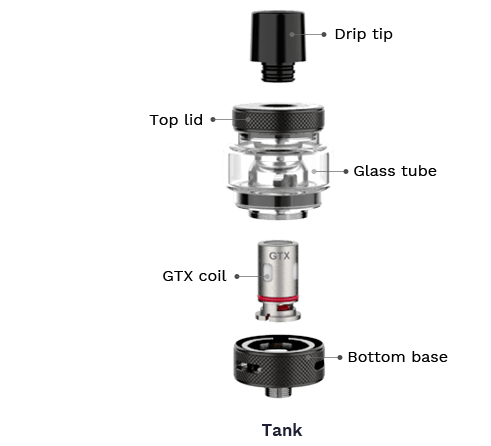 Replacements
GEN NANO MODView more
GTX TANK 22View more
GTX COILView more
GLASS TUBEView more
COILS
Meet GTX
Through months of rigourous testing, we have finally been able to create a coil we are truly proud of.
With the careful combination of different wicking materials and airflow, we've found the optimum way to give you the flavors you want and deserve from your e-juices.